With less than a week to go before the big lovey-dovey day, you might be panicking about what to do for your significant other. Fortunately, Orlando has plenty of options for an evening filled with love on Valentine's Day. Check out some of these heart-worthy options!
Romantic Rides
Nothing says romance like a horse-drawn carriage ride. The friendly folks at Soul Haven Ranch set the atmosphere for love on select days, and of course, Valentine's Day is one of those days.
Make a night out of the experience by renting a room from this superhost Airbnb location. Choose the room upstairs and be surrounded by a cozy queen bed, a private bath and a private, 'guest only' sitting room.  Reach out today to (hopefully) still be able to get your last-minute booking on their schedule for either the carriage ride and/or the Airbnb room.
Delightful Dining Options
Orlando has landed in 2nd place as the best foodie city in America. So, with that title comes some meals, appetizers, sweets and specialty items that are sure to add some love and spice to any night out on the town. Since Valentine's Day is all about the chocolate, consider this first: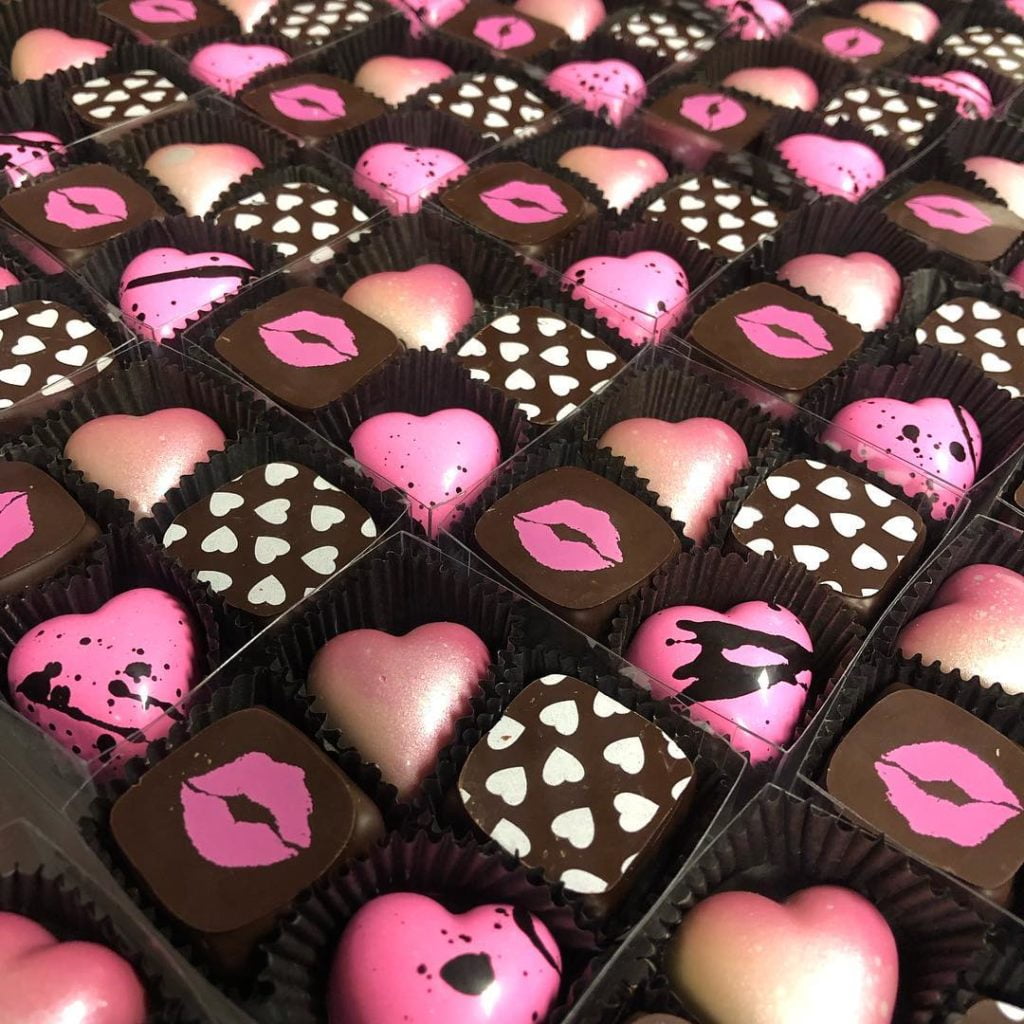 Chocolate…need I say more? How about where to get this tempting morsels? Head over to David Ramirez Chocolates for your order. Looking for even more variety? Check out this blog from Orlando Date Night Guide for a full list of chocolate shops within Orlando.
More Dining Destinations
For the "Best Fast Casual' category winner, according to USA Today's 10Best Readers' Choice Awards, consider making a stop at Orlando's newest destination, O-Town. BurgerFi is located on Palm Parkway and is serving up more than traditional hamburgers.
In addition to traditional hamburger patties, guests have options such as Beyond Meat and vegan menu items. A healthy choice for you and your love to love. To view hours, menus and prices, visit them here.
Valentine's Day-Country Style
Get some country lovin' from Ole Red in Orlando. Live music, great food and dancing. Sounds like a perfect date night. Try some southern cuisine such as Southern Tater Tot Poutine  (picture below), the Honky-tonk Crispy Chicken Salad, Red, Red, Redneck Shrimp, or the trash talkin' Taco Salad. Looking for something more romantic? Try the Austin Brisket Sandwich. For the Blake fans out there, songs don't get more romantic than his hit, 'Austin'.
End the dinner with some mason jar desserts. Options are banana pudding, cheesecake or Blake's Choice.
Don't forget to spend some time on the dance floor. Treat your someone special to some slow dancing, line dancing, and freestyle dancing and make the evening once they will never forget.
The musical lineup for February 14th:
Brad Hudson, from 3:30-7pm
Red Mint, from 7:30-11pm
For other night's of music, check out their schedule here. With so much variety from night to night and a large selection of unique and scrumptious food, making Ole Red a weekly hangout might be something to consider.
Plenty of Options
Don't wait to the night of February 14th to celebrate! Pack a picnic lunch at head to Lake Eola. After the meal, tool around on a swan-shaped paddleboat. Connect with Get Up and Go Kayaking to take a romantic water cruise through the mangrove tunnels in clear kayaks.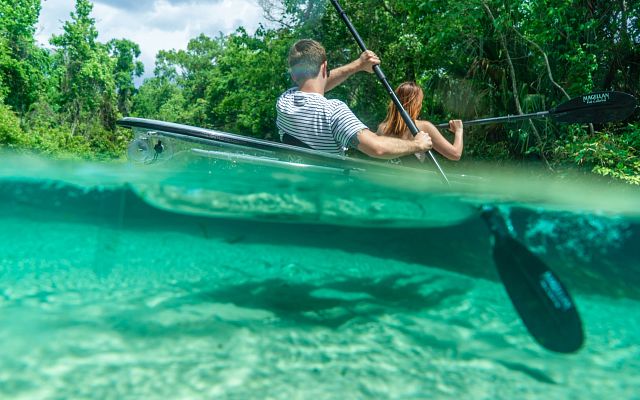 Attend Valentine's Movie Night at the Harry P. Leu Gardens and see "As Good as it Gets", while the romance of the setting sun sets the scene for the evening. Bring a blanket or chairs and a picnic basket (filled with chocolate covered strawberries and some wine, of course).
Orlando is full of activities, attractions and dining opportunities, some of which will offer walk-up tickets.
Already have plans? Know of a perfect Valentine's Day location not listed here? Let me know in the comments!