St. Simons Island is jam-packed with history, beauty and romance, family fun, adventure, sports, and plenty of waves. This small SE Georgia's island offers big reasons to visit  for a wedding, family vacation, self-travel or a romantic getaway.
Here are eight reasons to visit St Simons Island, Georgia.
Historical discoveries: Museums such as the Lighthouse museum (one of the only remaining working lighthouses on the East Coast), the Coast Guard museum, Fort Frederica (colonial fort built by the English) and the battle site of the 1742 Battle of Bloody Marsh are all located throughout the 17-mile island.
Tours on land and ocean: With three trolley tour options and two boating tours that highlight the best of the island, visitors can be chauffeured around in style while hearing the island's stories and secrets told by generations-deep residents. Find tour types and times at the Lighthouse Trolleys.
Wedding/Anniversary Celebrations: The background for a romantic time is visible from the moment visitors exit the causeway. The centuries-old Live Oaks provide canopied-covered roadways by outstretched branches on both sides of the road. Soft sea breezes provide a relaxing atmosphere, and the natural beauty of the soft sand beaches all work together to set the stage for love. For those looking to tie the knot,  Lovely Lane Chapel is a popular wedding choice.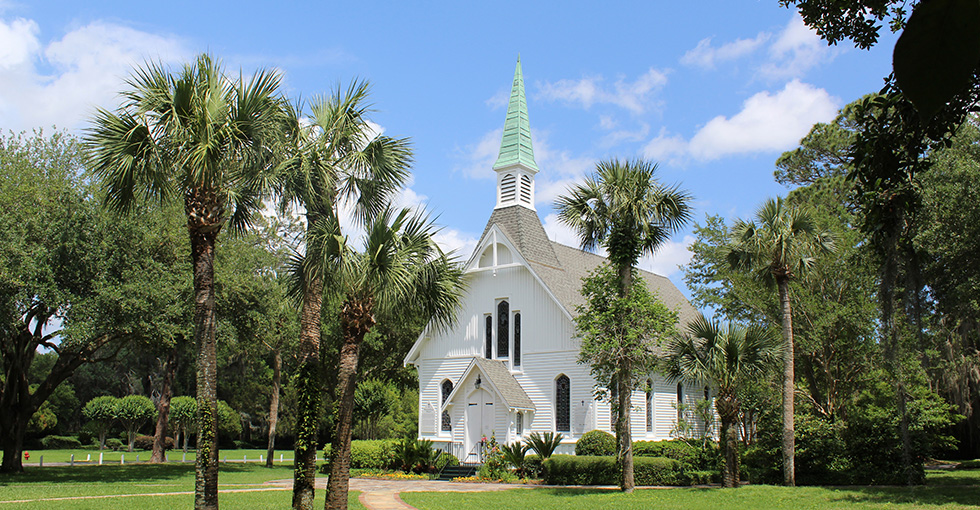 Nature and Animals: There are plenty of specific sites throughout the island for animal watching. The island's pier is a great place for viewing dolphins and whales passing by, and Cannon's Point Preserve is a dream come true for bird watchers.
Sports & Recreation: In addition to the award-winning golf courses, the island provides miles of bike-friendly paths, public parks with tennis and basketball courts, frisbee golf and miles of beach access for surfing, beach bike rides and boat rentals for deep sea fishing.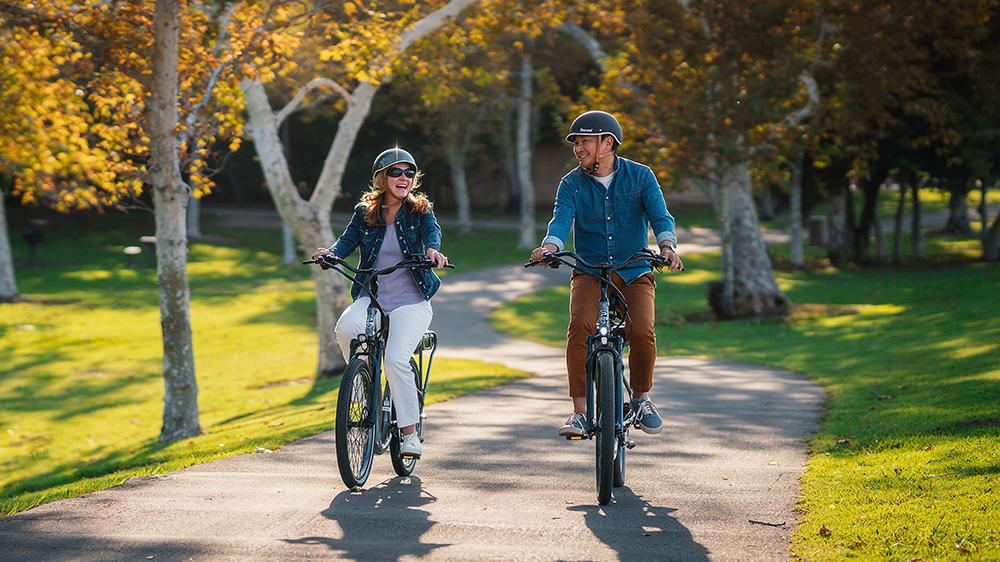 Book a bike tour with Pedego Electric Bikes that lasts a bit over two hours, or rent bikes and venture out on your own.
Peace and Quiet: Looking for a quiet getaway by yourself to just regroup or decompress?  St Simons Island provides the tranquility and solace needed to do just that. With plenty of hiking trails, benches that face ocean views and secluded hotel rooms that provide a perfect hideaway, St Simons will surely become your home away from home.
Foodie's Paradise: No matter the flavor you are craving, it can surely be found here on the island. Del Sur Artisan Eats features scrumptious  Argentinian/Italian artisan cuisine, while Barbara Jean's serves up down-home country comfort classics. For breakfast on the go, make a quick dash into Sandcastle Cafe and enjoy mimosas with the breakfast buffet. Many more options reside throughout the Redfern Village.
Lodging fit for royalty: For the past 83 years, the King & Prince Resort has been the go-to choice for lodging. The only beachfront resort on the island, the King & Prince provides upscale accommodations, award-winning dining options from Echo Restaurant and plenty of relaxing and rejuvenating options from their award-winning spa, the Royal Treatment Cottage.
Flights land at the neighboring city of Brunswick, GA, Atlanta or Jacksonville, Florida. There is a private air strip in the heart of the island that celebs and VIPS use, if that is more to your liking.
About five hours from Atlanta and 1.5 hours outside of Jax, this island is close enough to modern conveniences yet can be far away from the typical 9-5 grind. Live on island time for a bit and enjoy the slower side of life.