Sure, Orlando is packed full of reasons why its a perfect family vacation destination, but there is a nearby county that shouldn't be overlooked for family-friendly fun. Polk County consists of an amusement park, a safari destination and a dude ranch with plenty of amenities and activities . Discover what is available within the cities of Polk County Florida.   Here are  4 reasons to visit Central Florida's Polk County.
1. LEGOLAND Florida Resort
This theme park resort is located in Winter Haven, Florida, and compares nicely to the big mouse-run theme park in Orlando in terms of entertainment. There is just as much fun to be had here at Legoland, with fewer crowds and less expense.  There is the  new Peppa Pig them park, a water park, the original Legoland theme park and three options for lodging.  There is the Pirate Island Hotel, Beach Retreat and the LEGOLAND Hotel.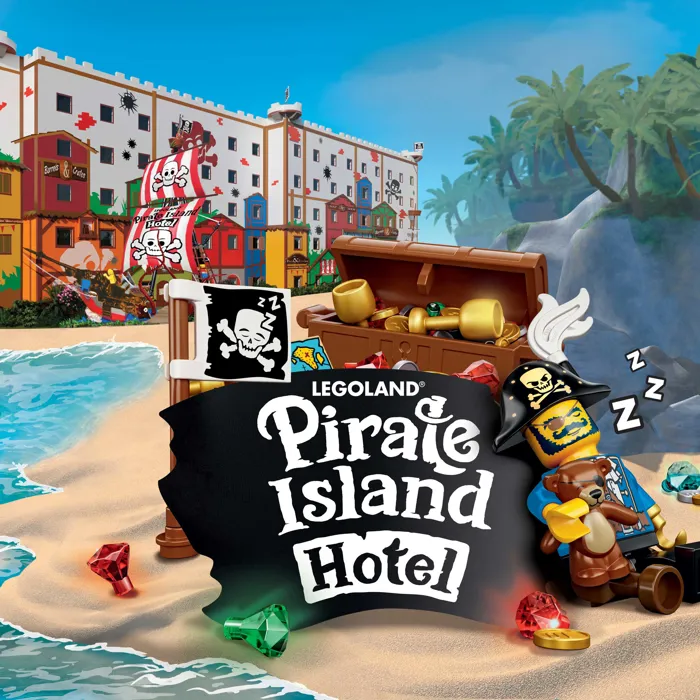 Perks to staying at this hotel, aside from the free breakfasts and 130-ft-walk to LEGOLAND  theme park, include a resort-style pool, all-you-can-eat, family-style dining and a separate sleeping space for the kids that includes bunk beds. There are also free creative workshops and nightly kids' pirate  entertainment.
A brief look at the LEGOLAND theme park includes over 55 rides and attractions, 4-D movies and meet-and-greets with favorite characters from The LEGO movie, along with plenty of shopping and dining opportunities. To get the full look at this resort, visit their website here.
2. Westgate River Ranch
The reason this destination made the list? Maybe because it is the largest dude ranch east of the Mississippi River. Perhaps because it features more than just traditional lodging; choose from luxe teepees, glamping wagons, duplexes and cabins. Maybe it is due to the amazing list of activities available to visitors.
Activities range from airboat tours, skeet shoots, golf, horseback riding, archery, swamp buggy rides, pontoon boat rentals and hog hunting. Maybe the weekly rodeo that is included with your stay has your attention. Each and every Saturday night, see local cowboys and cowgirls compete in all the favorite rodeo competitions. Kids of all ages will enjoy the petting farm.
While not all activities are included within a stay, this all-inclusive resort will provide plenty of outdoor activities. Certain glamping rentals include the use of a golf cart. To get all the specifics and learn even more about this amazing resort, visit them here. 
3. Safari Wilderness Ranch
This is a great way to spend a day!  Tour the 260-acre ranch via custom safari vehicle, ATV, camel, or your own personal vehicle.  Large herds of exotic wetland animals will be available to greet you as you pass. Lakeland, Florida is home to this great experience.
Animals such as zebra, ostriches, llamas, camels, fainting goats, Red Lechwe and lemurs are throughout the property. Sign up to feed lemurs some grapes. Feed a  colony of guinea pigs. Book your trip here.
4. Balmoral Resort
This gated community is the perfect home away from home…with a bit extra. The screened-in patio and pool that is off the dining room is a plus. Let the kids splash and play all day. If some personal pool time isn't enough, head on up to the water park, complete with a splash pad and a swimming pool. Located approximately 30 minutes from the Safari Wilderness, families and couples can stay here and still quickly and easily travel to Orlando or Lakeland.
There are townhomes and single-story pool homes available, ranging in bedrooms from three to six. Garage, keypad entry, washer and dryer, the whole nine yards. Bring along Fido, as this is a pet-friendly resort. Other amenities include a game room, life-size chess  and a gym.  Keep this spacious and loaded resort  in mind for your next trip. Learn more about Balmoral Resort here.
Central Florida has lots to offer. Research and plan your trip with this link.