Classic country music fans won't want to miss this hot duo! Scheduled for Branson, MO concerts, Johnny Lee and Mickey Gilley are giving fans plenty of opportunities to catch their show. Between September and November, these two country music icons will be on stage together, reminiscing about their music, the movie, 'Urban Cowboy' and plenty of good times that occurred over the years.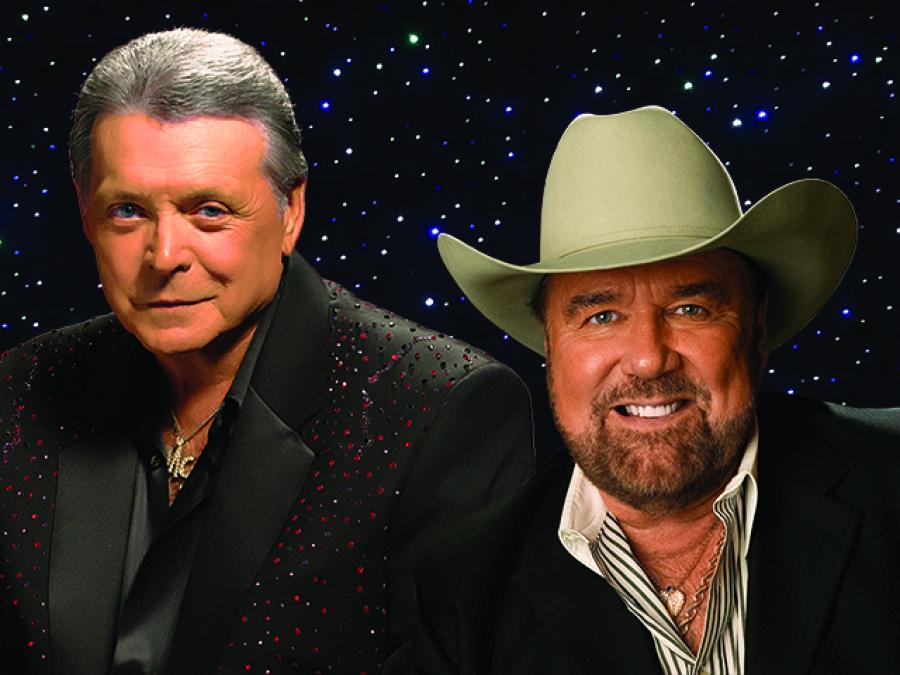 Tunes
Mickey Gilley made a name for himself with hits like "Stand by Me" and "Don't the Girls All Get Prettier at Closing Time". With 17 Number One hits under his belt, a booming night club in Texas and one of the first theatres in Branson, MO, Mickey Gilley is just as popular today as the first day of his career.  Show business seems to run in the family, as  his two cousins also made careers in the spotlight. Evangelist Jimmy Swaggart and 50's pioneer rock-n-roller, Jerry Lee Lewis took to the stage in different ways but all three are household names.
Johnny Lee is well-known for hits like 'Cherokee Fiddle', and the hit from 'Urban Cowboy', 'Looking for Love'.   He also has made a stellar career for himself. Being able to see him on stage with friend and fellow artist, this show is a must-not-miss!
Speaking of 'Urban Cowboy', can you believe it was released 40 years ago? Seems like just yesterday that the movie premiered, featuring John Travolta and his strut that would make George Jefferson envious.  This was one of my favorite movies back in the day and still one that I watch on an annual basis. Who didn't love Bud and Sissy?  Of course, musically, a great concert portion of the movie was when Charlie Daniels and his band took the stage. Seeing him perform 'The Devil Went Down to Georgia' live was a great addition to the movie. The soundtrack of this movie should be in  country music fans' collections.
For a few select nights, super stars Mickey Gilley and Johnny Lee will share fun memories, great music and provide an unforgettable show in Branson, Missouri. Get the full schedule of their fall shows here.
Trip
For those who haven't heard of Branson, Missouri, it is a tiny city in Southwest Missouri. It has the excitement of Vegas, without the violence and adult-themed shows, plenty of roller coasters and sky-high rides for the teens and some country music stars and local entertainers for the whole family.  Back in the 90s, country stars flocked to this mega music capital of the Midwest and grew the once small fishing community into the thriving  vacation destination it is today. Mel Tillis, Mickey Gilley, Kenny Rogers, the Oaks, and many more took the stages each night, performing to filled-up concert seats. Many of the visitors showed up via motor coaches.
Today, it is still a vacation mecca, but has adapted to more family fun and less country music. It has evolved and changed, as all things do. The theme park, Silver Dollar City, is set in the 1880s and is still a prime attraction within the town. Younger performers such as the Haygoods  take the stage nightly to a nearly-full audience.
For more on Branson, visit this page.